Site created by

Geert Verbanck, a Belgian film buff and screenwriter.
Among others, I wrote the Oscar nominated short Tanghi Argentini, and cowrote the international hit show 13 Commandments. A few years back I published a book (in Dutch) about the 365 films you have to see. This site (created during the 2020 lockdown) is a sort of sequel to that.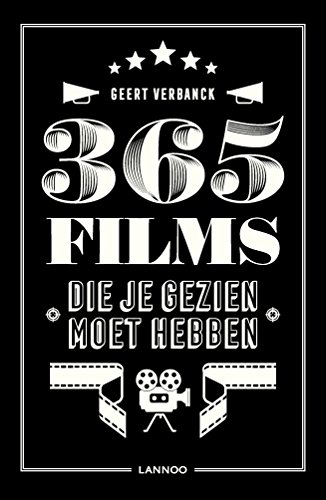 watching the classics is the Best Film School you can get!

As Scorsese puts it: "I do it like painters used to do, or painters do: study the old masters, enrich your palette, expand your canvas."
With
this list of 365 films
, it will only take you a year to discover the most important classics. After that you'll have a good sense what a classic is made of, or what kind of film tickles your fancy (and what kind doesn't), and you'll get inspired to follow your own path as a filmmaker / cameraman / editor / screenwriter...
So
start watching today
.

"The only school for the cinema is the cinema."

Bernardo Bertolucci

Tarantino School

I made a
Grindhouse Version
as well!
Check it out here
.